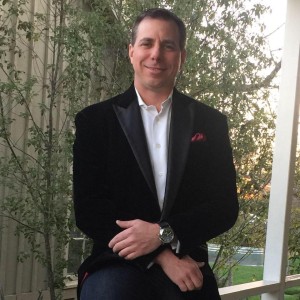 Eric McAlpine is the Founder & Managing Partner of Momentum Partners, a next-generation advisory + networking + investment boutique designed specifically to serve entrepreneurs and their companies, throughout their entire life cycle. Eric is highly passionate about technology and entrepreneurship having spent 18 years as a senior advisor, investment banker, board member, investor, entrepreneur, and engineer.
Momentum provides Enterprise Class Advice // Aligned with the Entrepreneur. The firm was founded on the principles of (1) Objectivity, (2) Action, (3) Empathy, (4) Tenacity, (5) Innovation, (6) Long-term Loyalty, and (7) Fun & Sense of Humor.
Before launching Momentum, Eric co-founded Blackstone's Silicon Valley Advisory office serving as the firm's Head of Internet & Digital Media. Eric advises a global client base of leading public and private Internet & Digital Media companies and also works extensively with companies in the Security, Software, Consumer Tech, and Mobility sectors. Eric has prolific domestic and cross-border experience to include Mergers & Acquisitions and all forms of Private and Public Equity & Debt raising. In 2010, Eric was recognized by Steve Schwarzman with the CEO Star Award and featured along with his deal work in Blackstone's 25th anniversary Annual Report for extraordinary contributions to the firm.
Prior to Blackstone, Eric was a Vice President with Citi leading their sector coverage of Digital Media & Internet. Before his career on Wall Street, Eric served his country as a Captain in the Air Force where he was honored by the Air Force as the 'Junior Military Engineer of the Year' in 2000 for his contributions to the Joint Strike Fighter.
Eric lives in San Francisco with his family and their dog Ginger. When he's not advising entrepreneurs, CEOs, or Boards, Eric enjoys investing, golf, all things food and wine, spending time with his family, and is an avid world traveller (30+ countries and counting).